Hiking pants are one of the most important pieces of hiking apparel.
They may not vent as well compared to shorts, but overall they are a far better choice for hiking, as they protect the lower body from direct exposure to the wind, cold, intense sun, insects, thorny vegetation etc.
Personally, I've used hiking pants in nearly all my treks and thruhikes in a wide range of environments and conditions ( Chile, Argentina, Peru, Ecuador, Nepal, India, Iceland, Jordan, Sweden, Norway, Scotland ) except the GR20 in Corsica and the traverse of the Pindus, where I tested this item.
My hiking pants of choice for the last 3 years are the SALEWA Pedroc Durastretch 2/1 Softshell Men's Pant.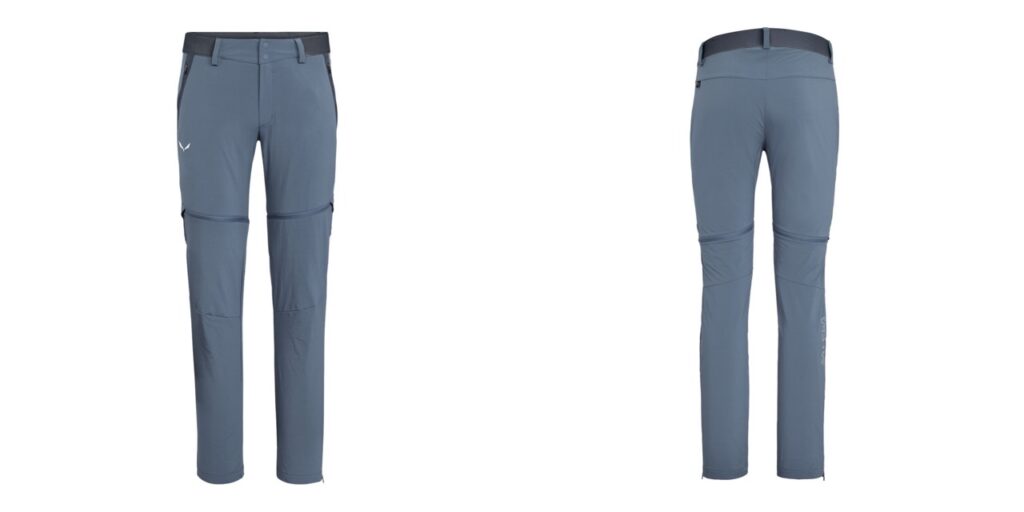 It's the piece of hiking apparel that I'm wearing the most. I mean  -literally- hundreds of days of use in the mountains, during travel and pretty often in the city, as I love wearing my comfortable outdoor apparel there as well. 
These are my impressions:
Comfort
They are really stretchy (made of a lightweight fabric with a 4-way stretch) without restricting my moves, no matter how intense they are. The seams are flat and soft and have never irritated my skin.
 The ergonomic waistband gives extra flexibility, and in conjunction with the belt loops, offers the advantage of feeling comfortable even if I gain or lose a little bit of weight.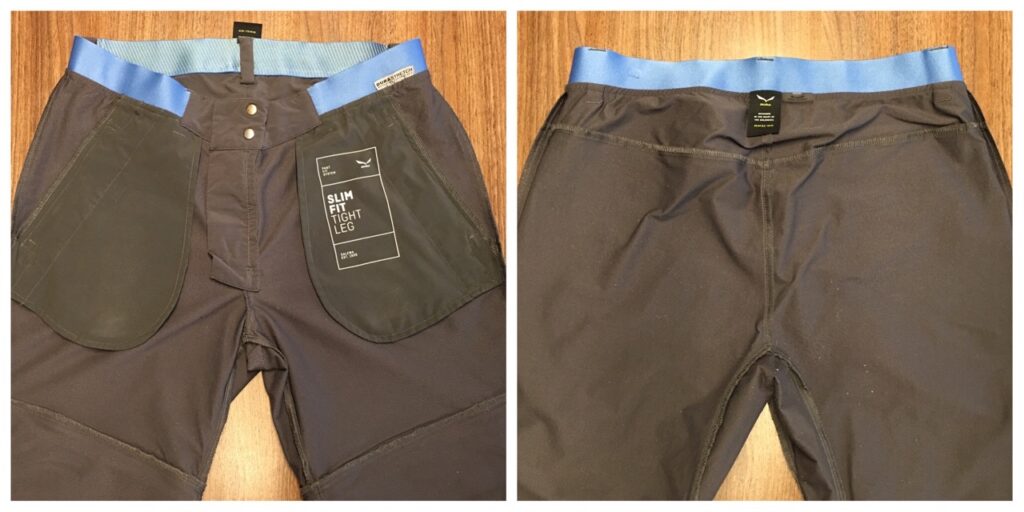 Venting
Its fast and easy convertibility to a bermuda – thanks to the zippers – offer the much appreciated ventilation when conditions dictate it, making the pants suitable for summer use.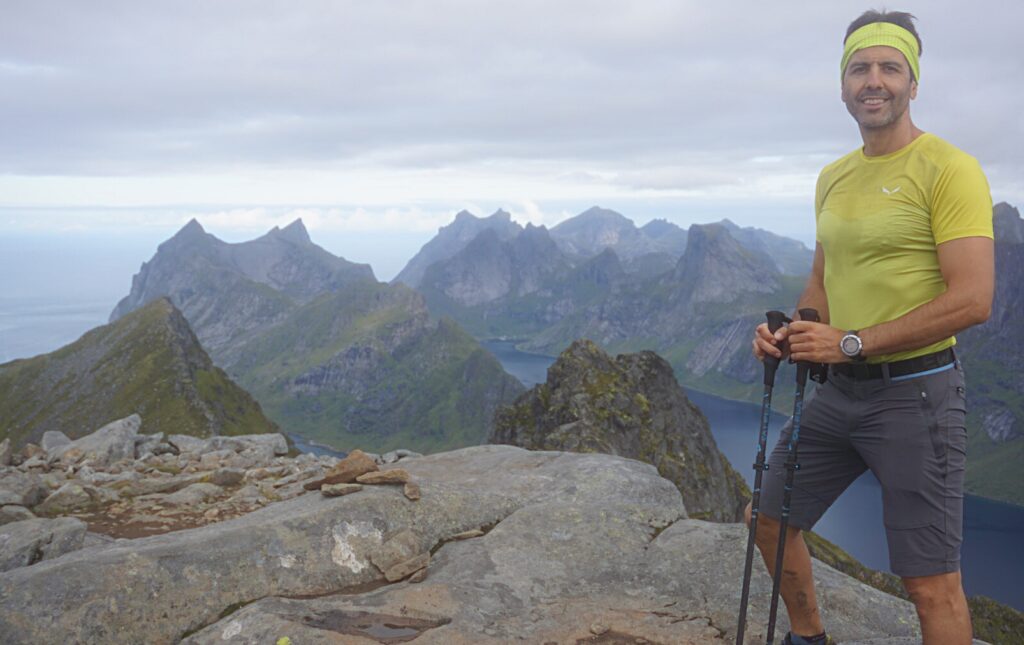 Breathability
Its synthetic fabric  (Durastretch) wicks sweat away and dries really fast!
Protection from the elements
 Durastretch technology and the DWR finish ( which is PFC free ) make it wind resistant and water repellent.
Even when wet ( as it's not waterproof ) it takes a lot of time to absorb water. But after all, if we are to encounter heavy rain,  we should use our lightweight waterproof trousers that must always be available in our backpack.😉
Versatility and Style
The market is full of specialised apparel for every single activity. Nevertheless, when traveling for instance, we usually don't have the luxury of carrying many items due to the added weight and bulk. In these occasions, it's more practical to use pants that serve as "multitools", pants like these.
They have a slim and comfortable athletic fit and are a very practical and stylish choice for hiking, travel and everyday use. 
Its convertibility to a bermuda offers me the advantage of wearing it year-round except when hiking in winter conditions.
Reflecting details provide security at night.
Durability
Extremely abrasion resistant in the field, in contact with rocks and thorny vegetation. After hundreds of days of use and many laundry washes it still is in a surprisingly good condition.
Pockets
There are two -sufficiently deep- zippered pockets for the secure storage of valuables.
I personally find other trousers with huge side pockets an overkill for the activity. After all, we go hiking with a backpack. Its hipbelt and other peripheral pockets can provide storage space for the small items that we want to keep on handy. It's not quite pleasant to carry too much stuff in our pants pockets…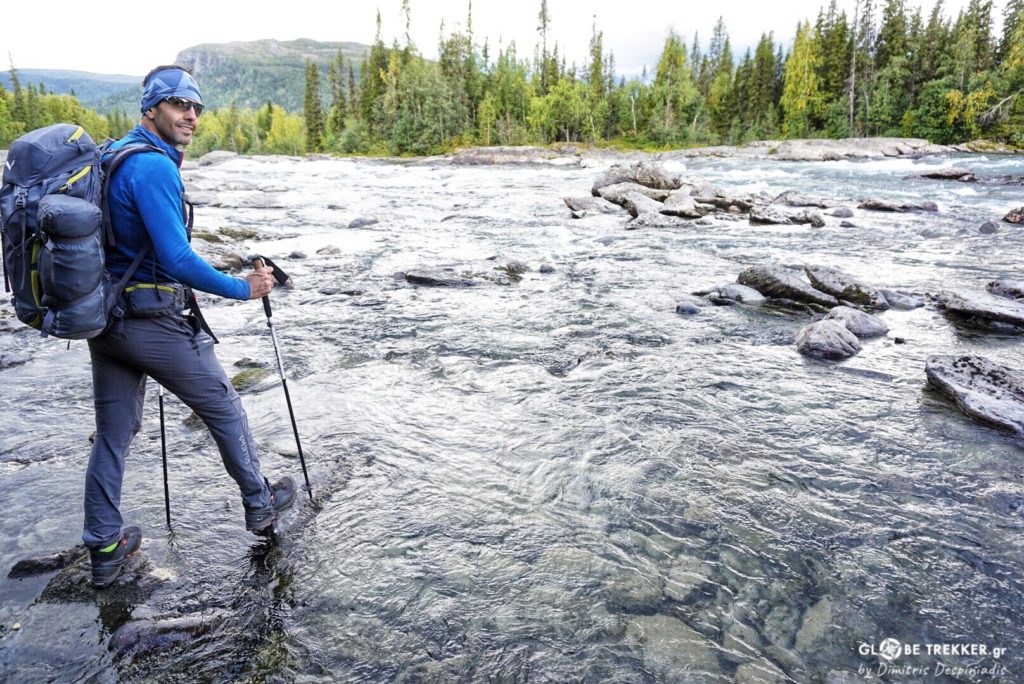 Tip
During multiday hikes, when "necessary", I only wash the detachable legs (that get the most of the mud and dirt) and they dry really fast.
Conclusion
The most practical hiking pants I've used so far !
Note: I was given the reviewed product by SALEWA as part of our collaboration. Despite that, I didn't have any obligation to write anything about the product if I didn't want to. I have never recommended a product – nor I will do so in the future – without checking it thoroughly in the field and being really impressed by its performance !