During the last 15 years I've been having the privilege to spend considerable time in the outdoors, including hundreds of nights of camping in a wide range of environments across the globe.
For that reason, choosing a trustworthy shelter  is of particular importance to me!
My current tent, which I am using since May 2018 in nearly all my  trekking /mountaineering outings ( winter excluded ), is SALEWA Litetrek Pro II , a shelter which, according to SALEWA, is the pinnacle of their 3-season tents for 2 people, aimed to withstand the harsh weather conditions encountered in the mountains.
I have used it in various mountains in Greece ( mostly on mount Olympus ) as well as on my most recent thruhikes and treks in northern Europe ( Scottish highlands, Lofoten archipelago, Swedish Lapland ). Half of the times I shared it with another person and the remaining half I used it alone, as the trips/outings were solo.
My impressions are the following !

Design- Performance
Stability
Stability was the characteristic that -along with waterproofing- impressed me the most, especially for being a 3-season shelter. 
It has a semi-geodesic design, using 3 ultralight and durable aluminum poles that allow it to withstand high winds. It was tested in a wind-tunnel for stability by the Technical University of Munich and was proved that it can withstand winds of at least 90 km/h, something that I can also attest from personal experience !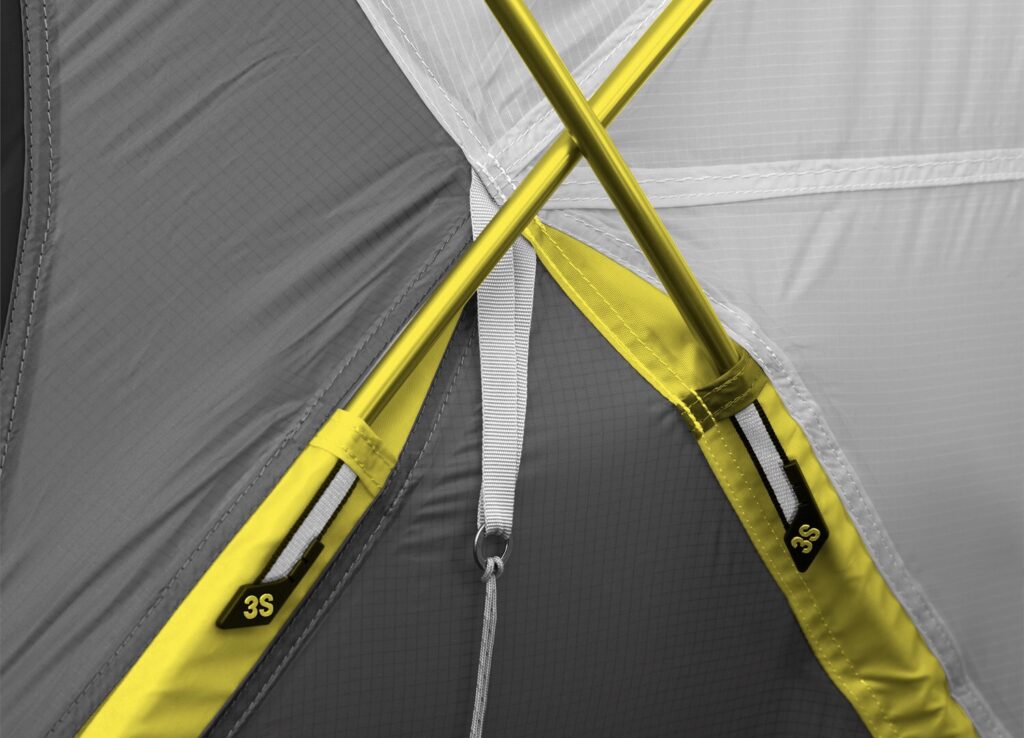 The overall stability can be further improved by the use of 4 reflective Dyneema guy-lines. These did the job on their own actually when it was needed on extremely rocky terrain, where pegs couldn't penetrate the ground.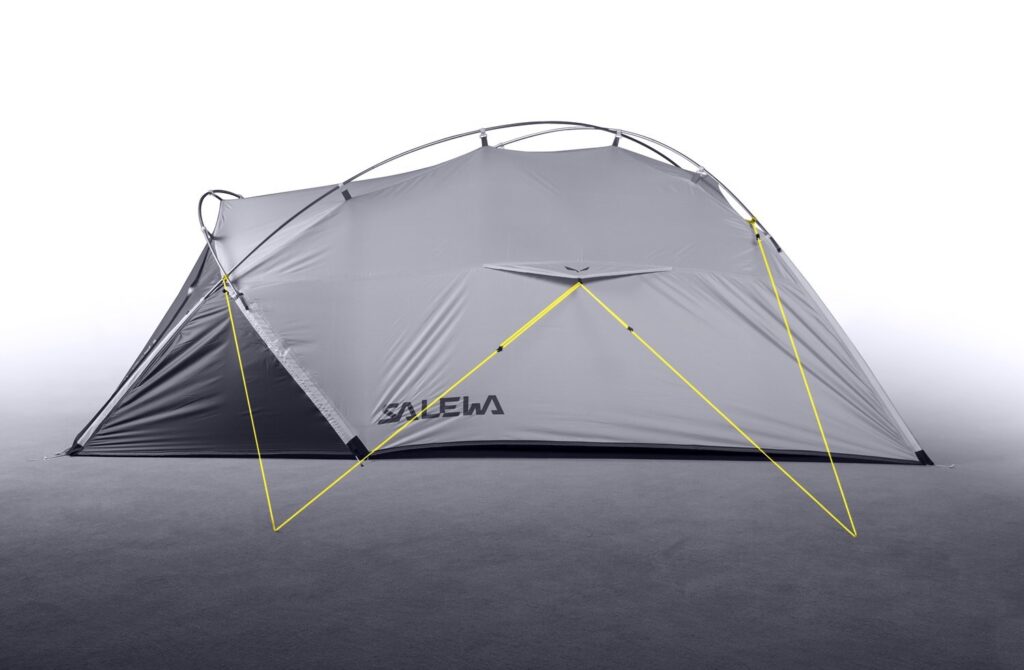 Waterproofing
Water droplets never entered to the inner tent, despite the tent being exposed in prolonged rainfalls and 2 storms.
Its fly is made of tear resistant ripstop nylon with polyurethane/ silicon coating and has a 3000 mm water column.
The ground material performed superbly as well, even on the excessively saturated , boggy ground of the Scottish highlands. It's made of durable ripstop nylon with polyurethane coating and has 10000 mm water column ( whereas the model's basic version has 5000 mm ). 
Living space
Interior
Height – Satisfying. I'm 1,90 and I can sit at the area with the maximum height ( 1 m ) without the need to bend. I'm fine with that !
Longitude– I can lay down comfortably and stretch my feet during sleep without getting in contact with small items placed beyond my extremeties.

Width– I would characterize it just normal for 2 people. When used just by myself it's really roomy – as you would probably assume – something that I really enjoy !

Vestibule
The vestibule doesn't seem very large ( 0,56 m² ) at first, but as the space between the two walls is remarkable, we store our backpacks between them at the side of the tent ( without losing considerable living space ) and the vestibule can easily be used for cooking when conditions dictate it.

Footprint
Its small footprint enabled me to pitch it in areas where flat space was limited.
Ventilation
Really remarkable for a tent designed for harsh mountain conditions. Ventilation is regulated via a rear panel with zippers , which can be operated from both inside and outside.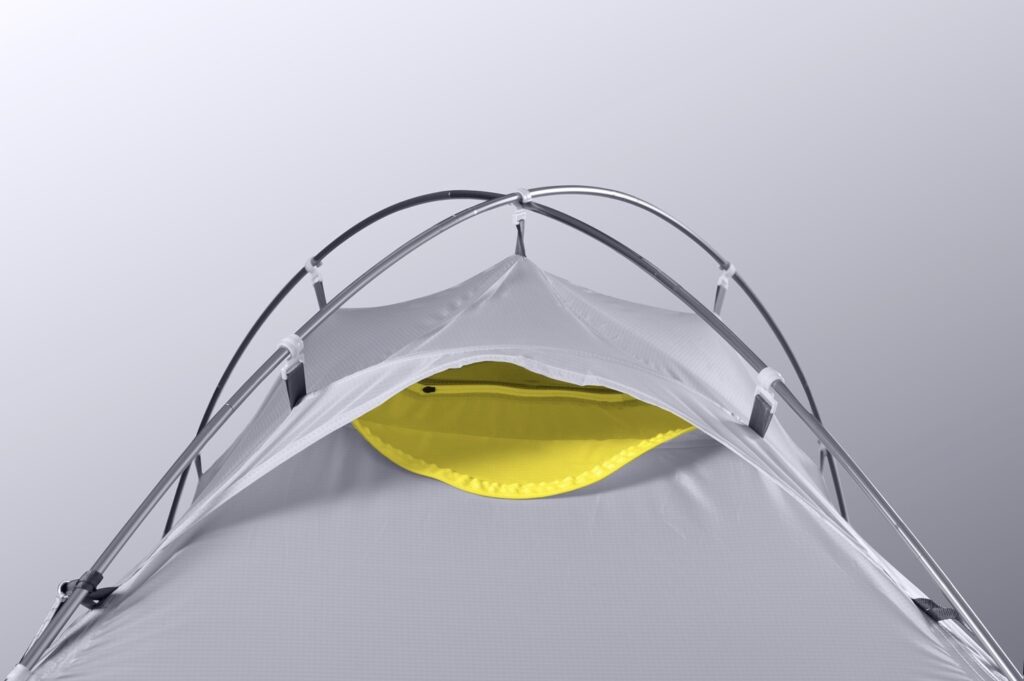 As a 2 wall shelter, it performs better in moisture management than single wall tents. 
In conjunction with the other items of my sleeping system, I sleep comfortably no matter the area's relative humidity level and temperature ( heat, frost ).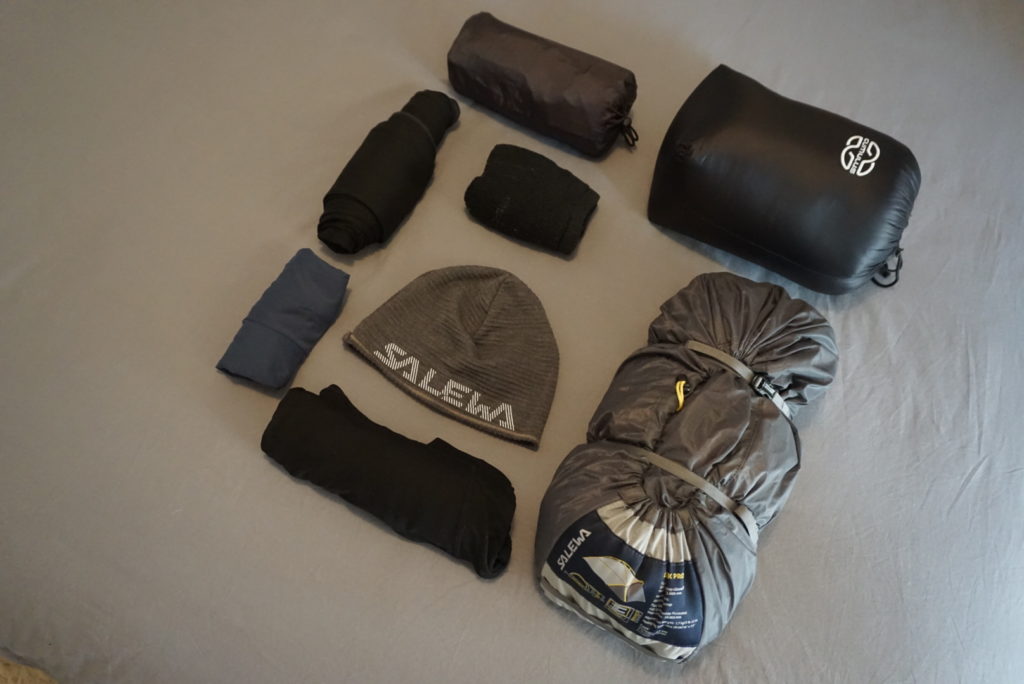 Packability
Weight
Its total weight is 1980gr. 
Gram savers can cut 280 gr by removing the inner wall . Personally, I've never done that ! On the other hand, on short ( 2-day ) speedhiking outings with fabulous forecast I prefer to leave it back and take with me just a bivvy to stare the stars!
Bulk
When on the move, I keep it packed in its small waterproof bag (40 x 19 cm) and, when not carrying a lot of days worth of food, I usually place it in the main compartment of my backpack.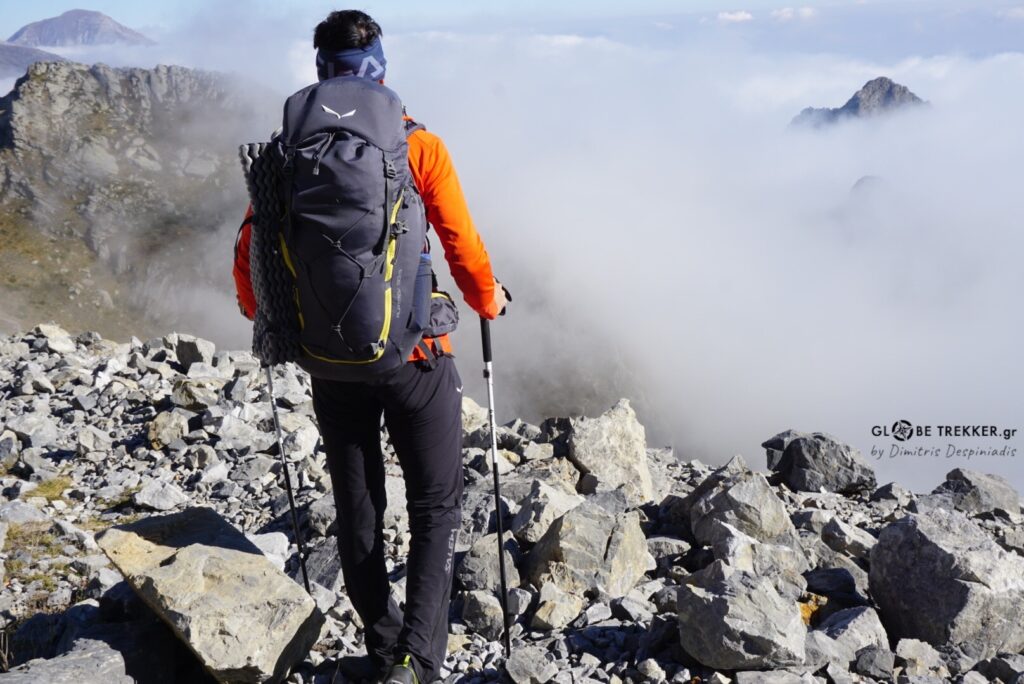 Pitching
It can be pitched super fast ! It usually doesn't take me more than 3 minutes when I'm by myself and 2 minutes with another person !
Most importantly, the inner tent does not get exposed to rain during pitching, as it's attached to the fly.  
That's something that most of double wall tents lack. A "detail" that can partly make the difference between an enjoyable or a miserable camping experience .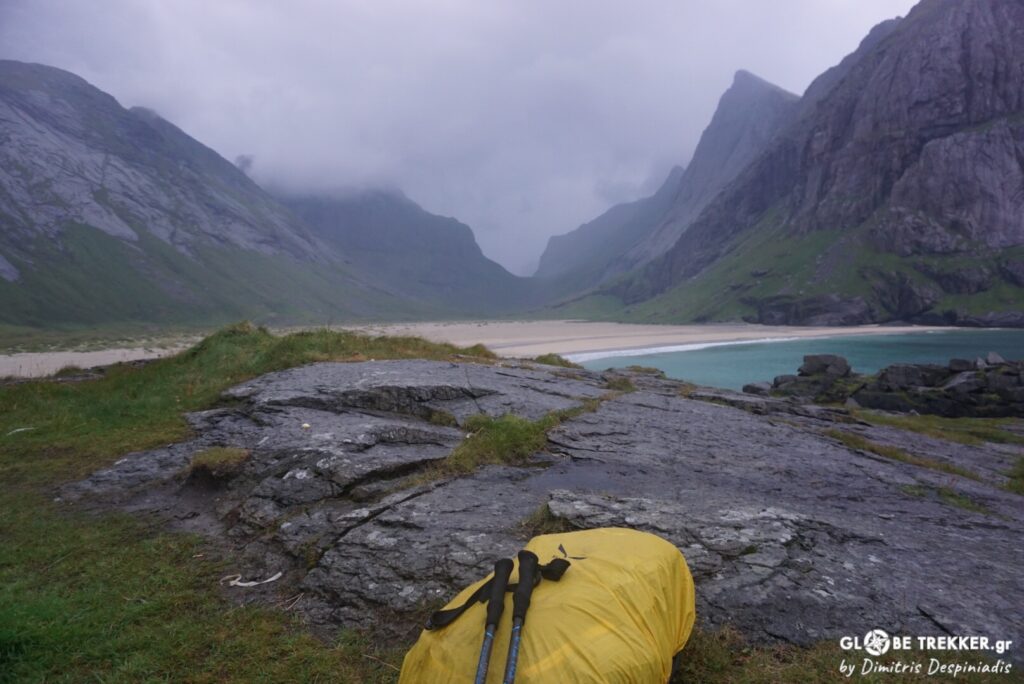 Durability
After 2 years of regular use I haven't noticed yet any signs of wear or tear on the fabric and its coating, the poles, the zippers or the guy lines. The only loss in the field was 1 out of 10 aluminum pegs. The repair kit is still unused for the time being.  
Tips
Durability also has to do with how we ourselves treat our shelter !
I personally choose the most appropriate camping spot available ( with good drainage, avoiding extremely rugged ground if possible and by orientating the tent in accordance with wind direction ).
I'm pitching it tightly, I don't put too much pressure on the garments, I don't let it exposed all day and for many days in a row to UV radiation and the day following a rainy night I lay it down during a break to dry.
Finally, when I get back from the trip / outing, I clean it with a wet cloth and let it dry thoroughly before storing it. By doing this, I prevent mold being built on the fabric, thus extending its lifespan !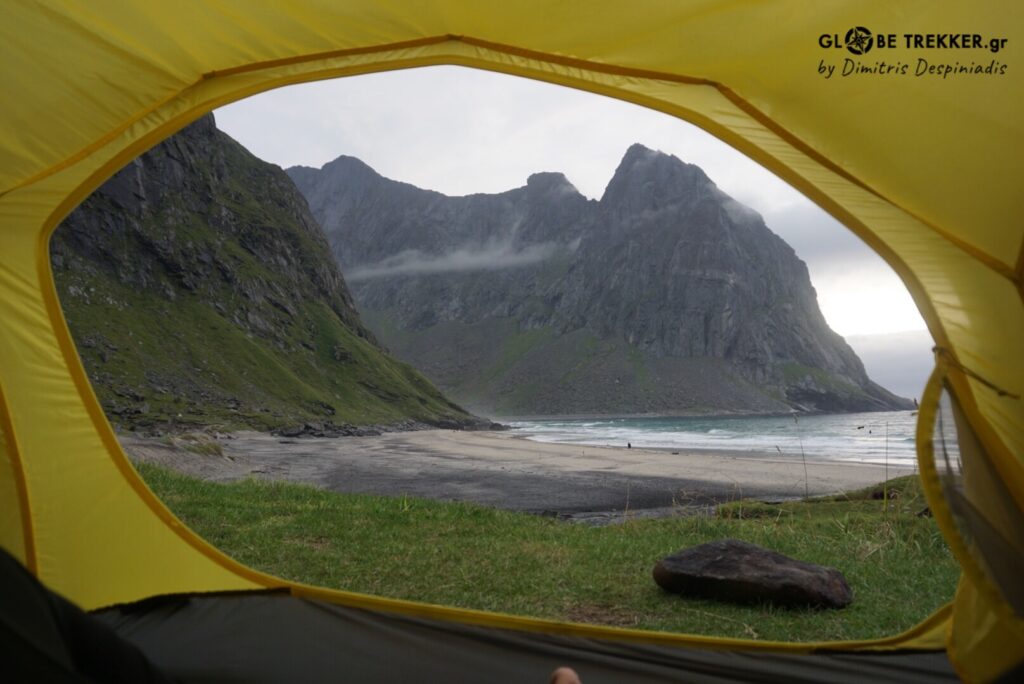 Value for money
A tent of such a class, that can perform superbly for the better part of the year in both harsh and mild conditions can only be seen as an investment !
The reviewed model ( Litetrek Pro II ) costs 500€, but its characteristics are found in much pricier tents on the market !
It's the improved ( Pro ) version of Litetrek II, which is – among other differences – 320 gr heavier and costs 290€. 
Conclusion
An excellent choice for the mountain enthusiast who enjoys traveling light in the mountains but also values the protection against severe weather offered by a top class 3-season tent ! Design, materials and workmanship are all top notch !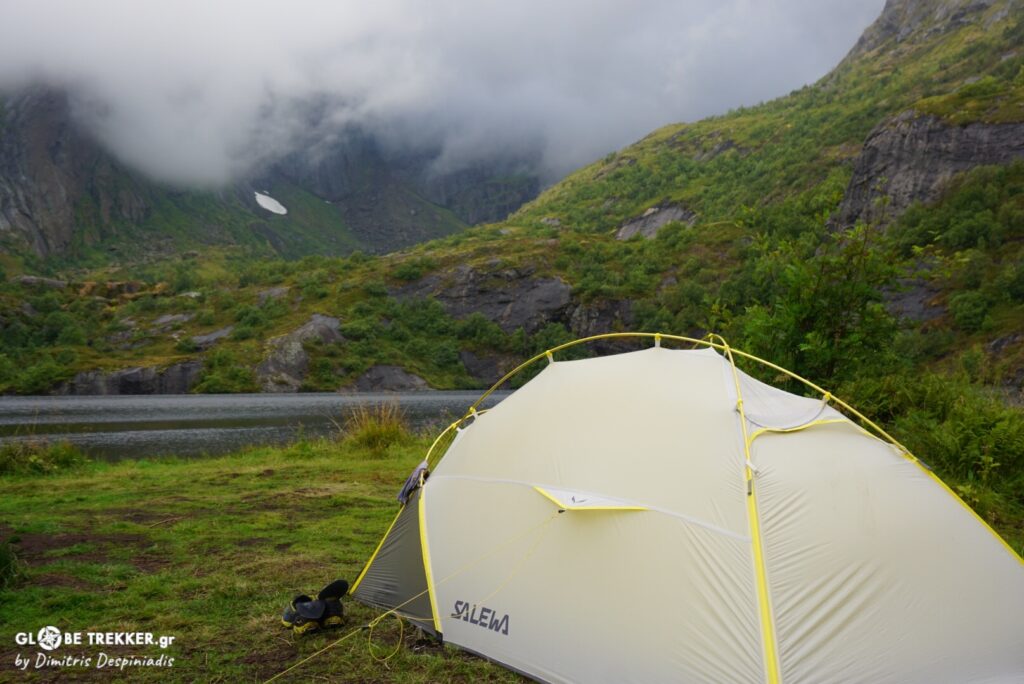 More details about the product ( specs, videos etc ) are available on SALEWA's website.
*Note: I was given the reviewed tent by SALEWA as part of our collaboration. Despite that, I didn't have any obligation to write anything about the product if I didn't want to. I have never recommended a product ( nor I will do in the future ) without priorly checking it thoroughly in the field and being really impressed by its performance !