RELAX …
Imagine yourself wandering in a dark forest at night …
The forest is really vast and dense  …
Within this mystic environment YOU are constantly moving …
Sometimes you walk … sometimes you run …
And everything is so quiet that the only things that you hear are your own breathing and the crackling sound of the rotten branches as you pass by them …
As the hours pass, you can feel their toll on your legs…
You have the feeling that – despite the effort – you are hardly proceeding in this never ending forest…
You are really tired… and sleep deprived….
Pain comes and goes… or stays …
And your mood alternates as well …
Sometimes it lifts … sometimes it reaches the barrels bottom…
Nevertheless, you keep going …
All of a sudden, you reach a luminous oasis with warm hearted people who welcome you with comforters and a warm soup…
How touching is their supportive presence here in the middle of nowhere…
You sit … but only for a while… If you want to experience more…
Once again  you disappear  into the dark….
—————————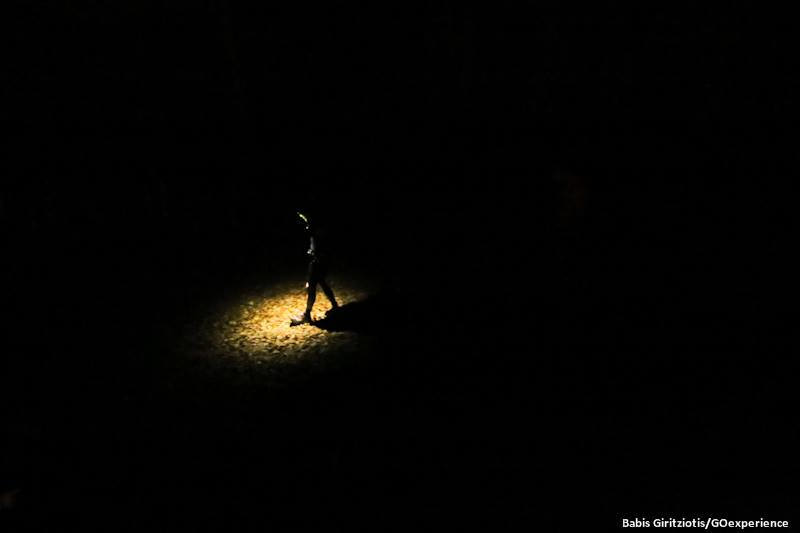 Photo @ Babis Giritziotis /Canon
Your eyes are hardly staying open…
You switch off your headlamp in a clearing and stare at the millions of stars…
Did you ever imagine that they could be so bright?
It's really overwhelming !
Loneliness fades away as you start feeling the immediate connection with something way bigger …
But here as well – in the forest – you are not alone either…
A hundred more or less souls, largely spaced apart, are also wandering within this vastness …
Just like you do!
Who are these people?
A few of them are familiar to you, others not…
Does it matter?
No social, economical, ethnic or other difference can separate you here …
In fact something unites you all !
It's this "so out of our modern lives experience" …
Once in a while the fauna's sounds interrupt the silence …
You are well accustomed to them …
For others they sound weird, others are scared …
Some of you may already have had special experiences in the mountains, for others it's the first time…
But all of you understand that right now you are experiencing something SPECIAL and you let yourselves live it to the full…
—————————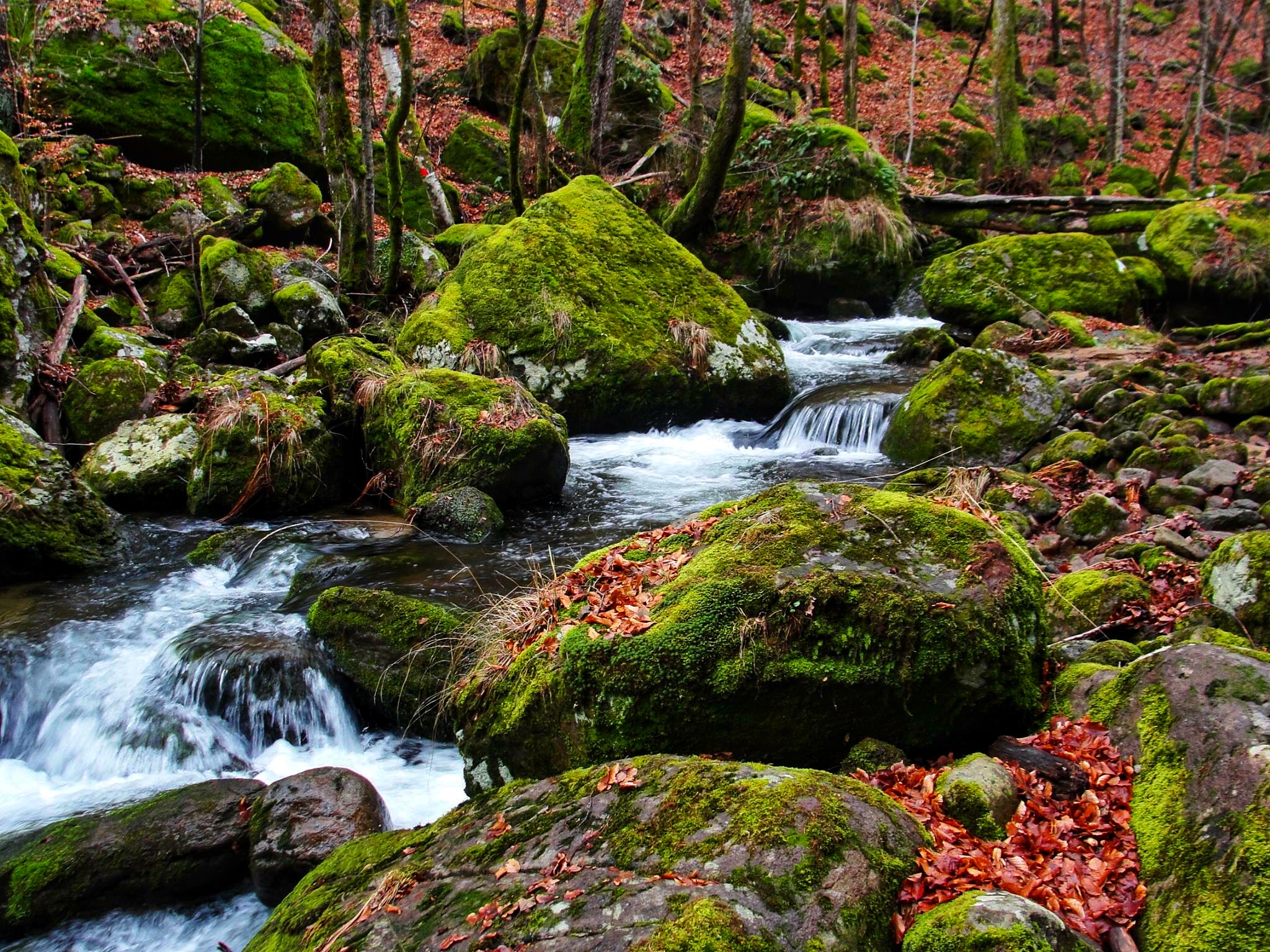 Down comes…
Steadily, your grey world transforms into a full color one…
You feel your spirit rejuvenated …
Your surroundings seem like a fairytale land and their beauty touches your soul…
You feel blessed for living this …
As the hours pass by, you start believing that you may live it all the way till the end…
Maybe not…
Whatever happens you have already seen, heard, felt so many beautiful things…
And you got to know parts of yourself a little bit better….
—————————
The play takes place every October, when the forest is dressed in its most colorful suit …
As the years pass a warm community forms by those who keep returning, attracted by the call of the experience in the magical forest whatever their role is …
You already consider some of them as part of your family …!
The  relationship with the forest evolves …
Your  exploits become way more frequent  …
You feel really connected to it and understand the responsibility to protect it !
The forest no longer considers you as a visitor and starts unlocking its secrets to you …
The vast forest is Rodopi Mountains National Park in Greece and the Experience … " ROUT 100 miles " !