I am pretty excited for the upcoming adventure , that will take place in less than 2 months from now in one of the most unique and mind-blowing places found on our planet!
Along with my fellow adventurer Argiris Vamvakitis, we will try an unsupported crossing of Iceland on foot ,from the northernmost tip ( which lies just outside of the Arctic Circle) to the southern shore through its barren interior.
 Iceland is one of the most geologically and volcanically active places on Earth ,due to its location atop the constructive boundary of the northern Mid-Atlantic ridge that separates the Eurasian and North-American plates.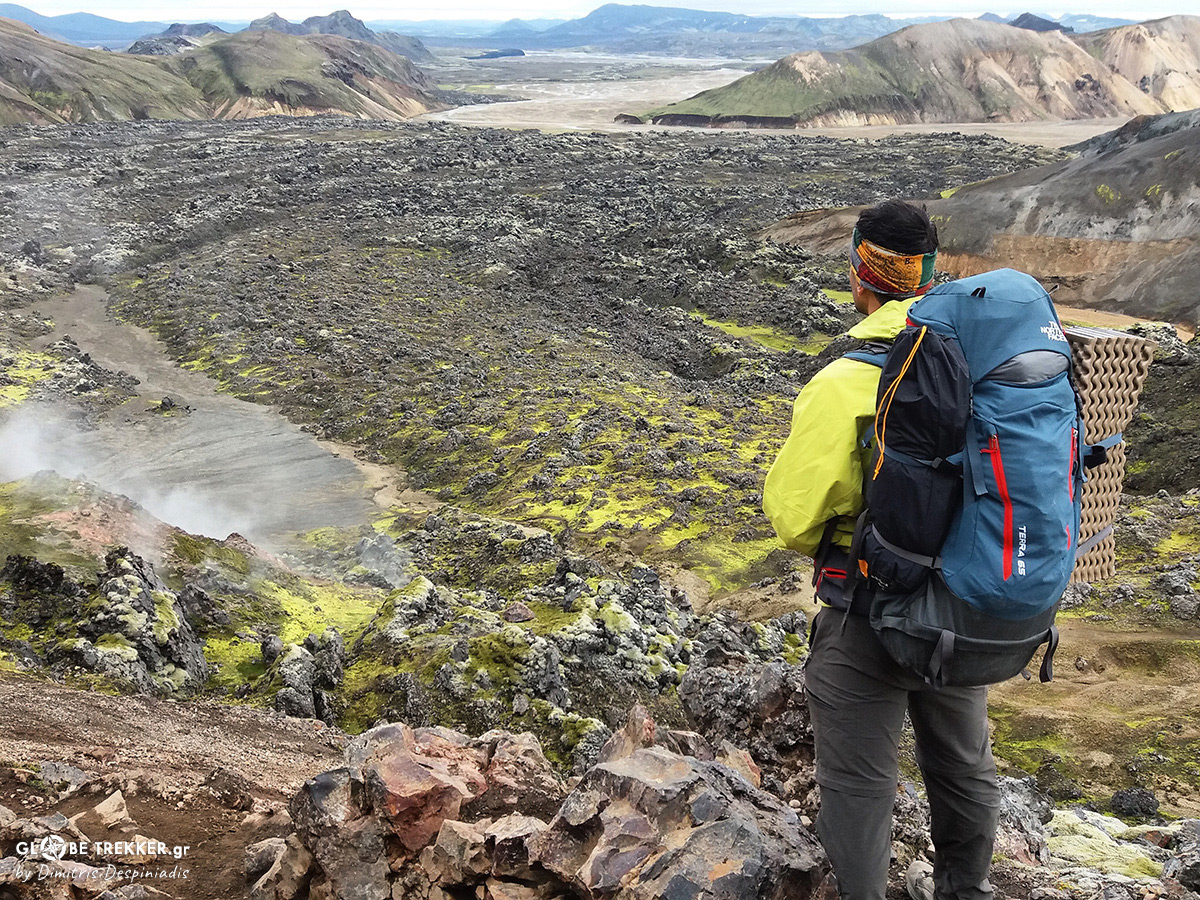 Although the coastline enjoys a relatively mild climate ( for its latitude) due to the influence of the Gulf Stream, the interior is a cold, hostile and barren plateau that could give us an idea of "how was our planet in the making "!
In other words , it's a huge mountainous lava desert ,dotted with volcanoes, lava fields, calderas, lakes , geysers and other geothermal features. Glaciers cover 10% of the island's  land mass. They feed rivers that form in places impressive waterfalls and giant deltas!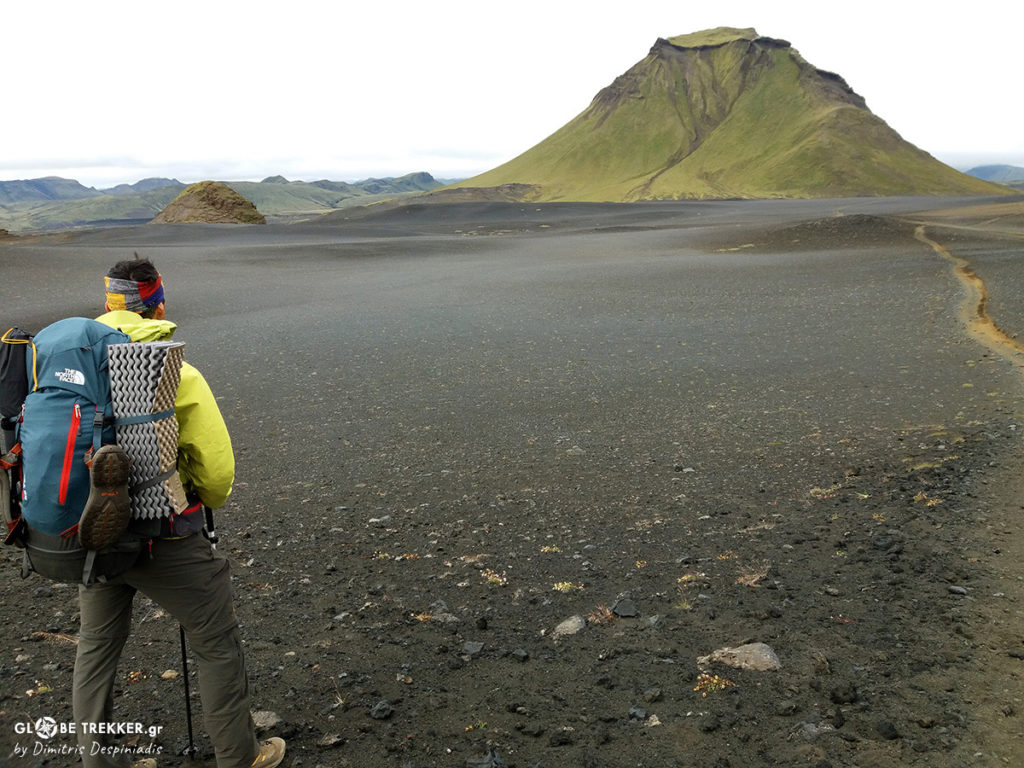 In the preceding years a number of adventurers have tried – others successfully and others not – to cross the island unsupported, both horizontally and vertically . Each one developing his own route as a mixture of trails, faint tracks and a lot of cross country travel.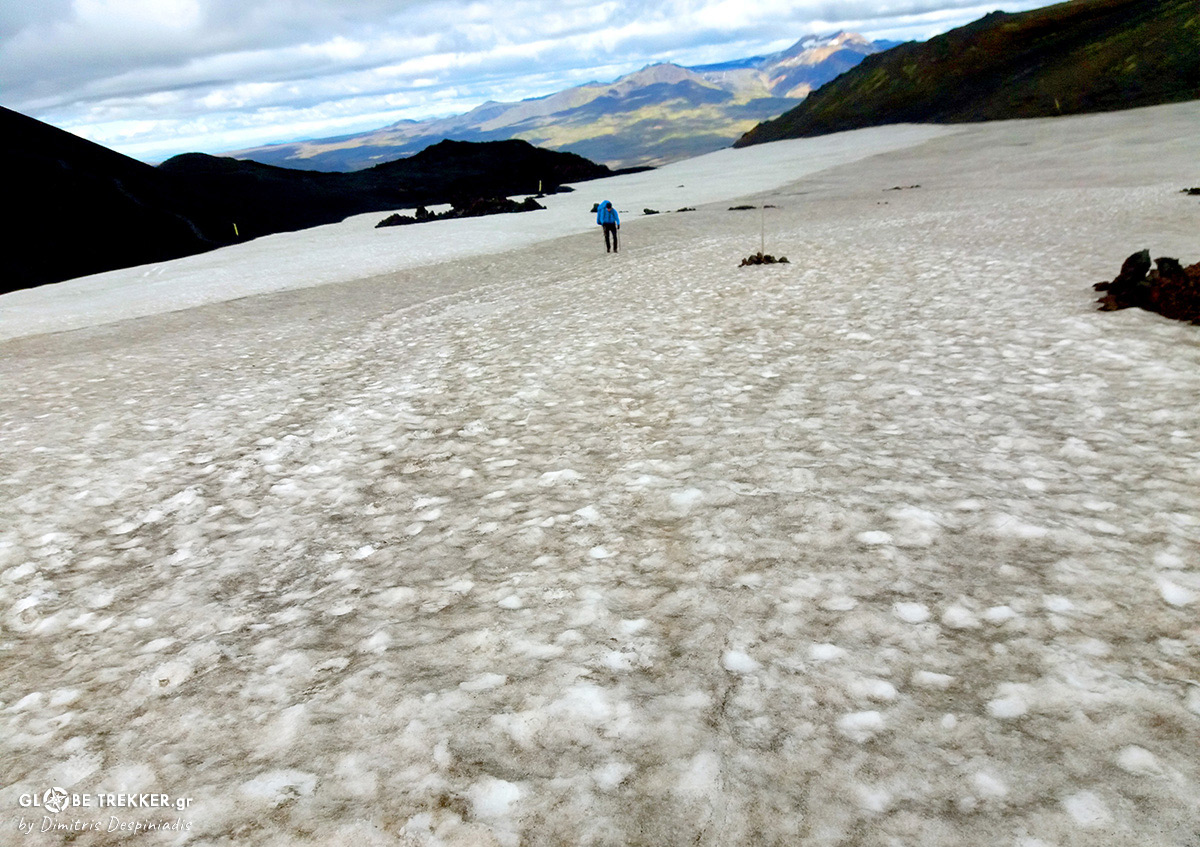 The route we are planning – by studying topographic maps and trip reports – is not the shortest nor the easiest either possible (~600km)  but it's logical and very scenic, something we hope that will reward our efforts.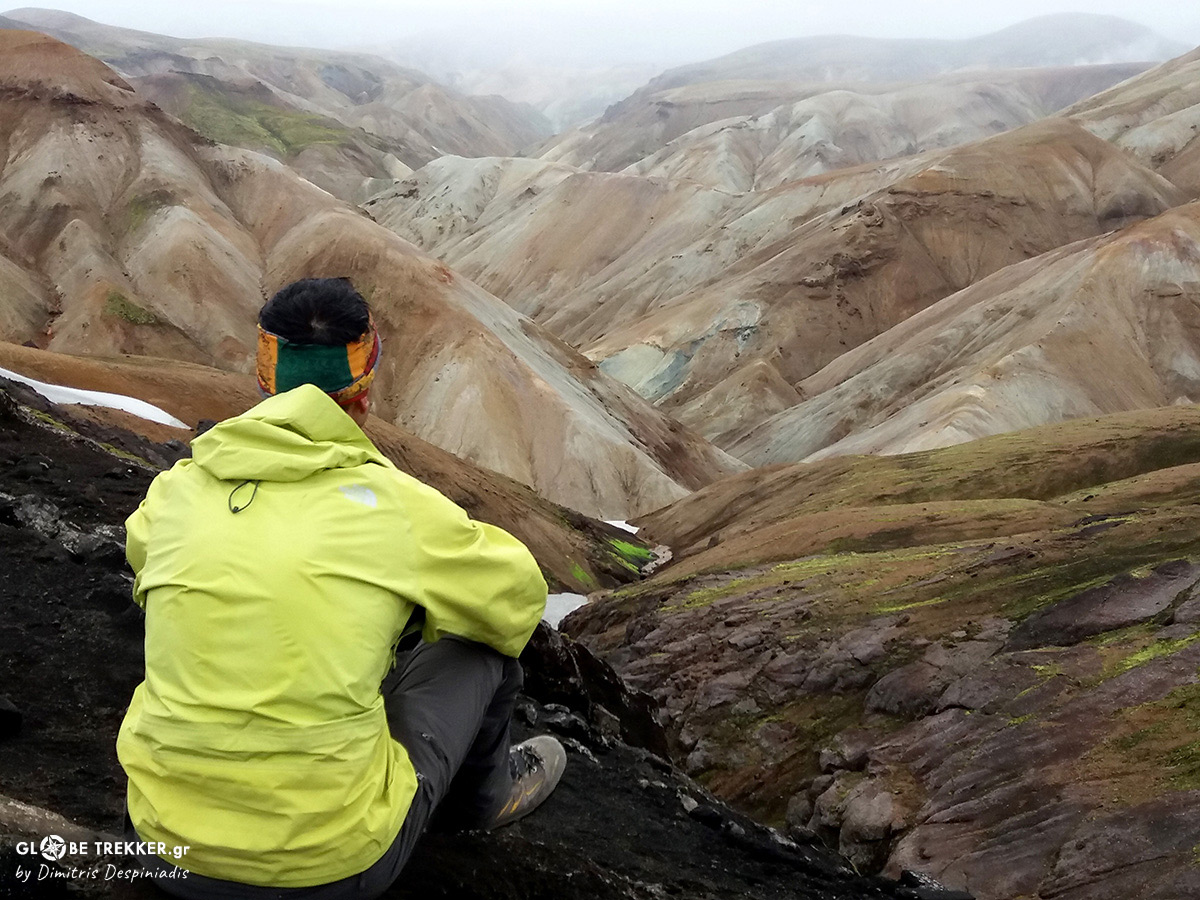 The objective difficulties that we will have to overcome are the following:
 a) The many river fords . Due to the fact that they are fed by glaciers, they carry sediment and they are extremely silty so you cannot determine their depth precisely.
 b) The stormy winds and all that they carry ( driving rain, snow, sand ) ,from which you cannot hide due to the topography.
 c) Navigation and route finding in low/ zero visibility conditions..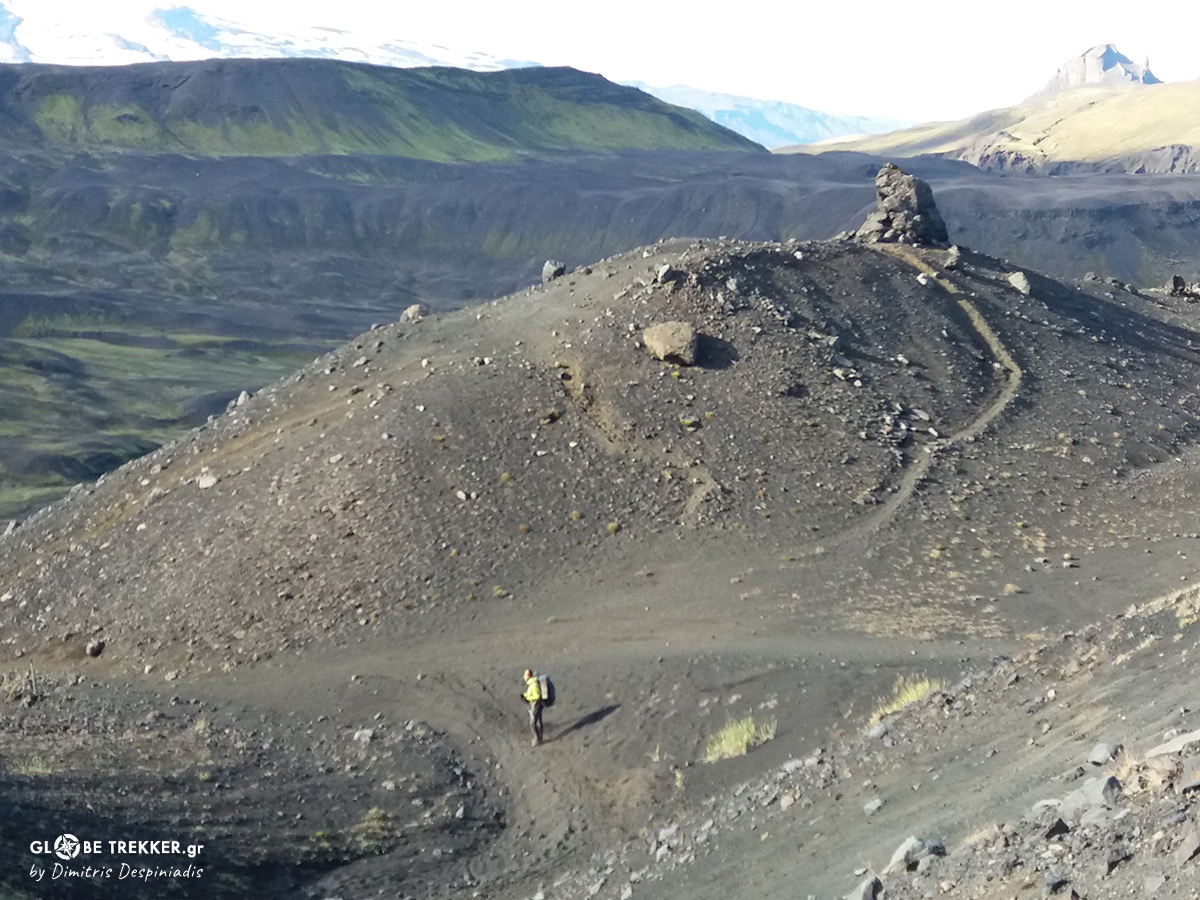 In our aim to cover great distances every day, our lightweight and bomb-proof equipment will definitely play its role, holding the total weight of our backpacks into normal standards ,as just the food supplies at the start of the hike will be 10-11 kilos / person.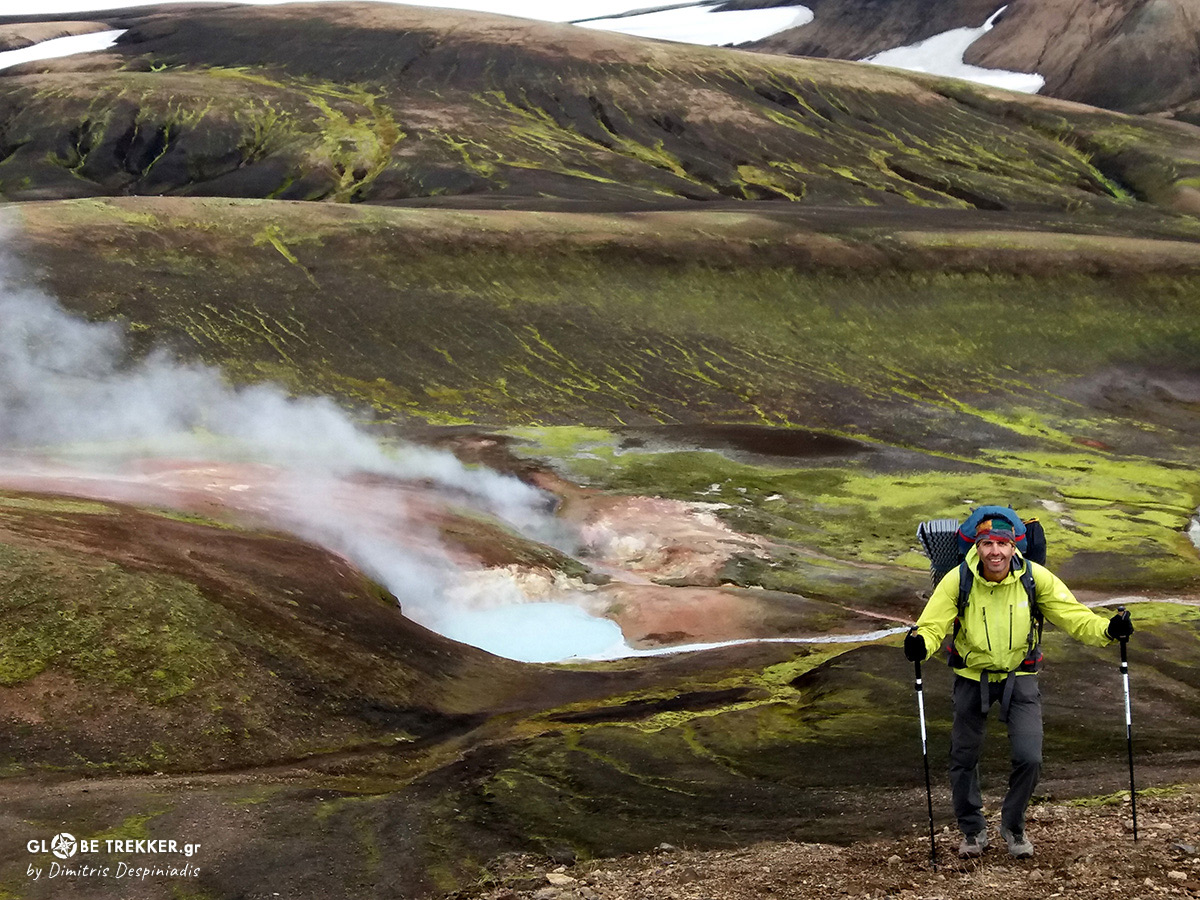 One thing is certain – we do not consider ourselves elite athletes. We just LOVE nature and exploration and by setting once in a while different personal challenges we want to explore the world and even ourselves!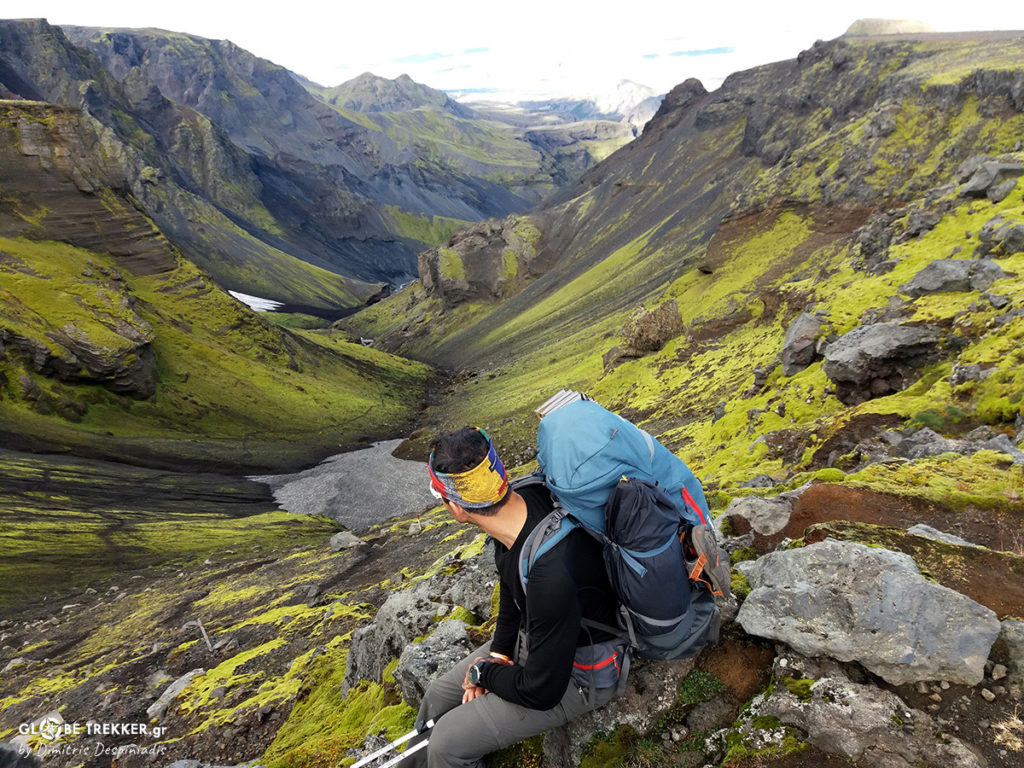 Stay tuned! Perhaps we'll have a story to tell…
 Dimitris
 * Photos are from last year's 2-week "reconnaissance" backpacking trip that I made with my wife in other parts of the island 😉